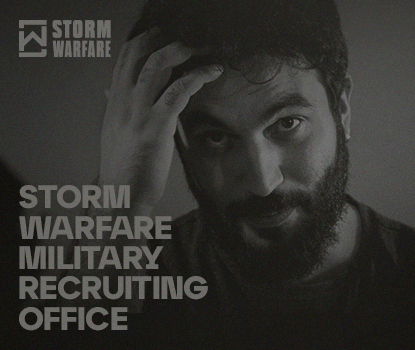 HEADS UP: His pen is mightier than the sword!
We are thrilled to share that world-renowned digital illustrator Ethem Onur Bilgiç currently continues his spectacular works as the Creative Director of Storm Warfare.
Ethem's work has been featured in TASCHEN's "100 Best from Around the World" book, Ethem Onur designed for numerous major brands such as DC, Apple, Disney, Star Wars, THY, Adobe, Netflix, Vodafone, Playstation, Red Bull, Adidas, Nike, and Logitech.
Ethem and his talented design team are now behind each and every single Storm Warfare in-game card.